When a dive into the recycle bin can make gifts look like this, you may never buy traditional wrapping paper again. Rather than contribute to the 4 million tons of waste generated during the holidays from wrapping paper and shopping bags, consider using alternatives like pages from old magazines and maps or calendar pages.
Cut paper bags flat and wrap the gift using the blank side. Decorate with stamps, markers, or whatever suits your artistic fancy. Thick paper bags are best for bigger gifts because the thick paper is difficult to fold around small corners. Simple and beautiful!
https://www.recyclebycity.com/chicago/brief/diy-gift-wraps-with-heart
Other ideas:
You can save gently used commercial wrapping paper for use next year and use to wrap smaller gifts, or have your kids come up with the most creative wrapping piecing together the saved paper.
Cut squares of cloth (old sheets work well), or use thin handkerchiefs or tea towels to wrap gifts the traditional Japanese way. Gifts look very elegant, the wraps can be used year after year, and it's easy to do.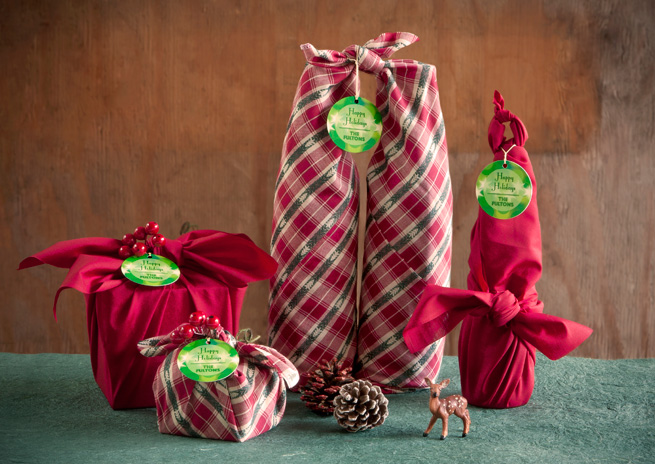 .